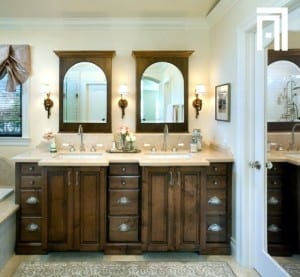 At Chad of All Trades, Inc. we believe in providing our customers with peace of mind. And where better to find tranquility than in the sanctity of your own bathroom? Whether it is preparing for your day under the refreshment of your new rainwater shower, or surrendering to the relaxation of your new spa bathtub, we realize that your bathroom is your own personal retreat. So make it that.
Try to resist the temptation to hastily install trendy ready built products that will soon be installed in all 10 of your closest neighbor's homes, and take some time to design something that is going to be an extension of your personality. Your bathroom cannot provide you peace of mind until you give your bathroom a piece of yours.
Schedule an appointment for your detailed Chadstimate™ and lets start the bathroom remodel of your dreams.